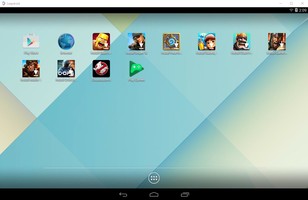 Given the huge number of programs that exist for running Android apps nowadays, it's tough for a new one to get noticed. Even so, LeapDroid stands out thanks to its surprisingly fast emulation that lets you run even the most recently released games.
This emulator stresses speed and offers very few options for customizing it, to the point that you can't even change the resolution or adjust any parameter except those found on your Android's own Settings panel. But when it comes time to play, the breakneck emulation speeds (which don't require any configuration) make up for this paucity of features. Just install the program, sync it with your Google account, and start using it.
LeapDroid is a good emulator that, like most of its competitors, runs a virtual machine in the background. However, this tool does sacrifice extra features so that your apps can run fluidly, even if they're more demanding in terms of their graphics processing.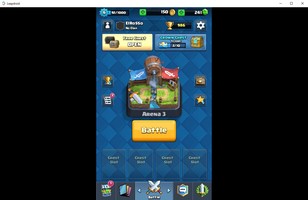 LeapDroid, the newest superfast Android emulator for PCs
Android emulators are a dime a dozen these days due to the huge surge in demand for using Android-exclusive apps on desktop computers. Tools like BlueStacks, Andy, and Nox may be the most popular, but new and interesting alternatives still keep popping up. LeapDroid is one of the latest: it goes light on the extra functionalities to make way for smooth emulation, even for quite graphics-heavy games.