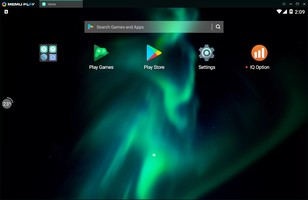 MEmu is an Android emulator that specializes in video games, thanks to which you can enjoy any of the many exclusive titles you can find for mobile phones and tablets, directly on your computer. You don't need to adjust complicated settings and configure the controls, just install it and start playing.
Installing Android games on other Android emulators can be relatively complicated, but with MEmu, you just have to click the APK button on the right side of the interface, select the APK of the game you want to install, and wait a few seconds. The game will then be installed and ready to play. Clash of Clans, Subway Surfers, Minion Rush, and Geometry Dash are just some of the games you can play on your PC with this emulator.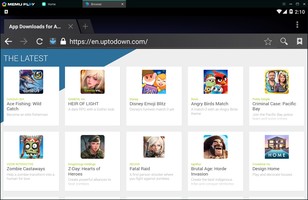 Installing games is not the only easy thing to do on MEmu. The controls are usually already set up, so you can play any game with either the mouse or the keyboard immediately, as you prefer. And if you don't like how the controls are configured, you can always modify them, which is super easy to do. You can even use an Xbox 360 controller, or a similar one.
MEmu is an exceptional Android emulator that gives you access the whole catalog of games for this operating system on your PC. We're talking about thousands of games, all free, which you can enjoy on your computer. The best thing about it is that you don't even need a really powerful computer to run the games perfectly.
MEmu is the only dedicated Android emulator with Lollipop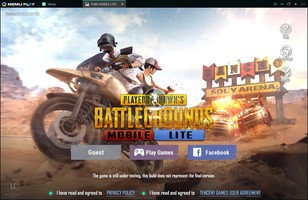 First of all, some details for reference. The built-in emulator on Android Studio or on virtual machine managers like VirtualBox do let you set up higher versions of Android, but the results when running apps over them tend to be a bit iffy. But MEmu is an exception, as one of the first Android emulators specifically designed to run videogames requiring 5.1 Lollipop.
Play Android games on PC with MEmu
There are already lots of Android emulators for PC that offer a decent enough experience to use them with confidence. MEmu is a free Chinese Android emulator for Windows with a level of compatibility, customization, and organization that's way better than alternatives like BlueStacks or Andy.